Breaking Free From the Past: The Healing Power of Forgiveness
Offer 1
Digital Package of Meditations, eBook and (free) Sage Spray*
*Sage Spray does not ship outside of the USA.
2 Payment Plan Available
Offer 2
Home Remote Spiritual Clearing Package
2 Payment Plan Available
Option 1: Digital Package of Meditations, eBook and (free) Sage Spray*
Item 1: Pathway to Peace Recording-Six 10 minute Guided Relaxation Soundscapes
Digital format: MP3
Value $20
Item 2: Spiritual Growth ebook
Spiritual Exercises to accelerate your vibrations
Value $15
An easy to use compilation of spiritual growth techniques to increase your vibrations and promote balance.
Information and exercises designed to assist you on your spiritual path.

Our goal for others and ourselves is to maximize this lifetime we have on Mother Earth, and the techniques contained in this easy-to-use maual are the exercises we personally use because…
they work.
Item 3: Sanctuary Energy Clearing Spray Mist 4 oz.
Sanctuary
Removes Negative Energy Instantly!
Sanctuary™, a vibrational healing remedy, is spiritual ecology for your environment.
Sanctuary™ may be used anytime or anywhere to rejuvenate your space or aura quickly.
This product is ideal for homes, businesses, and healing centers where negative emotions, energy, and pain are released.
Ingredients: A blend of sage, cedar, sweetgrass, lavender, and other pure essential oils in spring water

**US Orders only – this item does not ship outside of the USA, but you can still purchase the offer, you just won't receive a shipment of Sage Spray.
Value: $44
Total Value $70.00 Special Offer $44.00
YES! I want Diana's Special Offer #1 for $44
2 Payment Plan Available in Cart
Option 2: Home Remote Spiritual Clearing Package
Purging stagnant, old, and toxic energy
from your home
frees you from the trappings of the past and allows you to create a new vision for you and your family in 2021. This is a process that works with the Angelic Realm to help clear out the energies of negative  thoughts & emotions that may be within you or your environment.   
Includes Animal Companions
Includes a checklist of the negative energies that were removed.
This discounted opportunity only applies to a remote Spiritual Clearing for your HOME.
Total Value $300 Special Offer $175
What is a Remote Spiritual Clearing?
The Spiritual Clearing process is a very specific and detailed channeled procedure of releasing negative or unwanted energy with the assistance of the Archangels and Ascended Masters, evoked through ancient mantras and prayers.
A Spiritual Clearing is not a panacea. Each Personal Clearing is similar to peeling one layer off an onion. Since we are constantly being bombarded with many types of discordant energies on a daily basis, it is best to schedule a Spiritual Clearing periodically throughout the year.
The comprehensive Spiritual Clearing process takes approximately two plus hours to remove negative energies from the body, mind, and spirit and physical contact with the client is not required during this time. Afterward, a follow up report is sent regarding the types of energies that were released during the Spiritual Clearing process. Earth Release identifies, and releases, various types of negative energies, but usually does not know the source of such energies or how long they have been present.
Distant Spiritual Clearings are possible because energy and spirit are not limited by time and space. Just as energy frequencies like, electricity, radar, cell phones, emails, and radio waves send out signals from one location to another, so can healing energies be sent long distance. Through intention, an electric stimulus can be conveyed to a person, place, or animal in another location that will result in a positive energy shift. This is the same process that allows prayer to be effective and transformation to occur.
Home & Property Spiritual Clearings
Spiritual Clearings facilitate real estate sales and significantly reduce the time required to sell property by removing energetic attachments and blockages to allow the property to be sold. This Spiritual Clearing process is facilitated by Divine guidance always for the highest good of all concerned. While there have been excellent results of using this process since 1992, Earth Release cannot guarantee any outcomes, especially the quick sale of property. That is up to the Universe.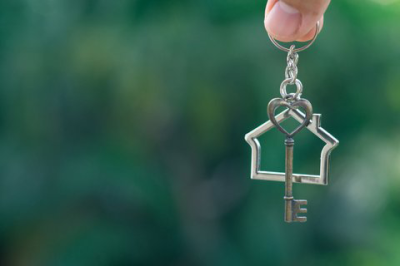 Our house has a warmer, more comfortable feeling since the Spiritual Clearing you did. Visitors seem much more at ease. Family life is more harmonious with none of the intense emotional clashes that were frequent prior to the Clearing. You have my heartfelt thanks for using your unique and effective gift in Clearing our home.
Energy cords and attachments are removed

People sleep better

Previous emotions and traumatic imprints are released

The home feels calmer, lighter, and people feel more secure

Children quit having night terrors

People (and pets) return to rooms they had previously avoided

Ancestral emotions are lifted away

Any energetic residue of violence is removed


Trapped souls are released to the Light
BENEFITS OF SPIRITUAL CLEARING FOR HOMES & PROPERTIES
To date, Earth Release has not found a home, building, or property that was completely void of negativity or undesirable energy. Negative energy can be left by former tenants or it can be brought to a place by staff members or visitors. An ideal time to schedule a remote Home Spiritual Clearing is prior to moving into a new dwelling.
Does Your Home & Property Need A Spiritual Clearing?
1. Has anyone been grief stricken or died in the home?
2. Is the property located near a cemetery, bar, or hospital?
3. Has the real estate been on the market for a long time?
4. Did any type of abuse occur in the home previously?
5. Is it located near a historic site?
6. Does it contain antiques?
7. Did a divorce occur in the home?
8. Do family members or pets avoid certain rooms?
9. Has a very negative person ever visited your home?
10. Is there disharmony with your neighbors?
11. Are you fearful in your home when you are alone?
12. Do you have frequent parties or gatherings?
Situations That May Require A Home Spiritual Clearing
A death, a lingering illness or abuse occurred in the home or on the property


Building feels "haunted"


Real estate listings that are not moving


Close proximity to a cemetery, hospital or funeral parlor


Historical homes or homes with many antiques or heirlooms


Rooms or areas feel creepy


Properties related to divorce or disputes


Rental property


Actual sighting of an apparition


Furnished with used furniture


Death of a pet shortly after moving into home


Unusual fear or anger since moving there


Presence of rental convalescent equipment


Feeling tired or depressed since moving in


Vacant for a long period of time


Houses estate jewelry


Children are afraid of going to sleep


Behavioral changes in animals or pets


Has many artifacts from foreign countries


Lost items continually reappear


Frequent parities or large gatherings take place
YES! I want Diana's Special Offer #2 for $175
What People Say About Diana
Personal Spiritual Clearings
"I feel as if a fog has been lifted from my body & mind.
The doubt and confusion that was clogging my heart has been replaced with strength and LOVE. Thank you for your loving guidance". D.W. of FL
"Thank you for the Clearing you did for me. I felt immediate liberation. I felt immediate calm, not the continuous anxiety. It was if the world was a chandelier that had just been cleaned with Windex."
J.R. of NJ
Home &

Personal Spiritual Clearing
"
Within 3 weeks of having you do a Clearing for myself and my Condo that was for sale. Someone put a bid on my home and my ex-lover proposed
,
all on the same day!
Thank you!" L.H. of NM
Home

Spiritual Clearing
"
Our house
has
a warmer, more comfortable feeling since you Cleared it. Visitors seem much more at ease. Family life is more harmonious with none of the intense emotional clashes that were frequent prior to the Clearing. You have my heartfelt thanks for using your unique and effective gift in Clearing our home." DJS of SC
"I just wanted to let you know that our house that was on the market for 9 months, sold days after your Clearing and
during a heavy snowstorm
. Unbelievable!" J.R. of OH
Offer 1
Digital Package of Meditations, eBook and (free) Sage Spray*
*Sage spray does not ship outside the USA
2 Payment Plan Available
Offer 2
Home Remote Spiritual Clearing Package
2 Payment Plan Available