Quantum Vortex Sanctuary Experience
Offer 1
Cloud Sound Therapy Package

2 Payment Plan Available
Offer 2
Quantum OmPocket Package
Plus Shipping
2 Payment Plan Available
Offer 2
Quantum Sound Miracle iQube Package
Plus Shipping
2 Payment Plan Available
Option 1: Cloud Sound Therapy Package ($147)
Total Value: $908
You Save: 84% Off!
5 Sessions Cloud Sound Therapy
Use The Power Of Your Own Voice To Heal Your Life
Gain Clarity
Find Self-Healing
Clear Yourself Of Stress
Clear Yourself Of Fear
Your voice is the portal in your body that gives you back the power to heal and transform yourself! Use the power of your own voice to unlock your full potential. Available within minutes in your inbox via iTunes and Windows 10.
You Deserve To Unlock Your Full Potential!
Imagine having a key that could unlock your subconscious so that you can activate your own transformation and get rid of stress? You no longer have to imagine! With Cloud Sound Therapy we turn your voice into the key that releases your deepest stress and brings forth lasting transformation.
The Benefits of Cloud Sound Therapy
Unlock Your Subconscious
Achieve a state of harmony and happiness while simultaneously realizing your full potential
Release Yourself From Fear
Use the power of your voice to stop letting fear hold you back from achieving your dreams
Receive Lasting Transformation
With Cloud Sound Therapy you'll see and feel a transformation within yourself that will last a life time
Cloud Sound Therapy Features
Listen to it at any time (preferably with high quality headphones). Listening for only 24 minutes a day can reduce:
Can be played on Windows or iPhone
Through our sound therapy algorithm, the frequencies used to balance the five octaves of your voice work also to balance your chakras. This often results in increased harmony and alignment in your state of emotional and mental well-being.
Winner of the Sound Energy Research Award 6 years in a row.
Our algorithm analyzes 1 billion bits of information from the 5 octaves of your voice. By mathematically assessing the frequencies, we pinpoint the weak or stressed notes of your voice and compose the soundtrack to harmonize them.
The key to unlocking your transformation is here! It's time to stop living your life full of stress, fear, and limitations. Get started today with Cloud Sound Therapy and experience lasting transformation.
3 Soundtracks
Awakening Pineal Activation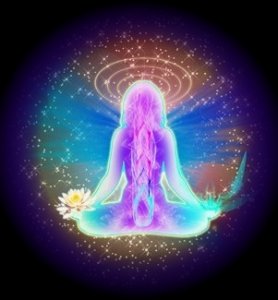 Corona Virus IMMUNITY BOOSTER SOUND FORMULA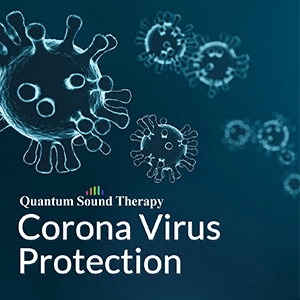 Enhanced support for the Corona Virus of 2019.
Slower replication.
Enhance your resilience, energy, and wellness.
We also recommend reducing your exposure to 5G EMF and arsenic (mostly sourced from chicken) as much as possible.
***This is not a medical claim or intended to treat or cure. Consult your doctor before making medication or health decisions.
Anti Anxiety Sound FORMULA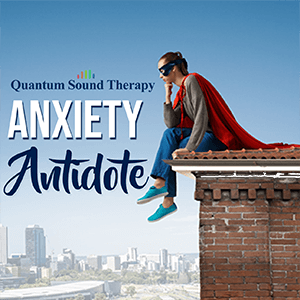 Want to up your happy? Who would you be without Anxiety? The world has become a more stressful place, and disruptive technologies such Wifi, 5G, genetic food modification and additives, and environmental pollutants are technologies may be altering the stress levels on our mood and bodies. The end result is often higher anxiety. This program was derived to help you bounce back and maintain a smoother life clear from worry or habitual anxiousness.
♫ Stay in the Your Joyful, Creative Zone

♫ Make Better Decisions without Fear

♫ Increase Your Sense of Self-Efficacy

♫ Bounce Back Faster

♫ Support Your Positivity
***We are adamant that this will improve your Happy, but it is not designed to replace mood enhancers or medications. You should consult your doctor before reducing or removing yourself from any appointments or medications.
5 Masterclass Quantum Sound Medicine Videos To Awaken Your Unlimited Quantum Potential
In this 5-week Zoom Video Series Helena does an overview of the Quantum Sound iQube Technology and how you can optimize the benefits to live the best life possible.
SESSION 1: Voice Code Analysis Protocol Remote & In-Person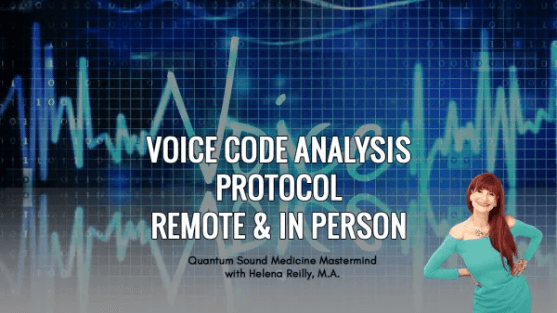 Taking a Voice Sample & Using Your Soundtrack To Melt Away STUBBORN Emotional STUCKNESS.
Remote Sessions.
SESSION 2: AM/PM Soundtrack Clarified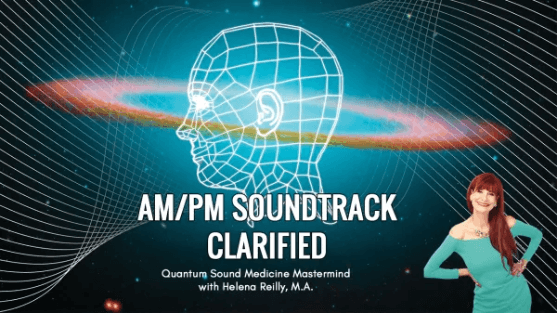 Specific Instructions and detailed explanation of how to utilize the frequencies. How to optimize your use of the soundtrack for awakening, stress relief, deep sleep, and optimal genius & many more. A description of each frequency soundtrack. Also specific instructions on the use of the food and water imprinting soundtrack.
SESSION 3: The Mystery of Scalar Energy & The Scalar Vortex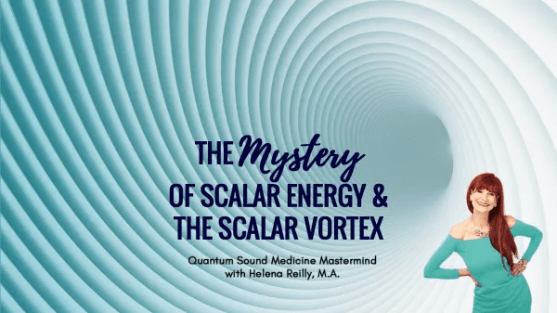 BUILDING YOUR QUANTUM VORTEX TO CANCEL 4GLITE & 5G ENERGY. How Scalar Energy works to cancel discordant energy and fill the space with coherent energy.
SESSION 4: Secret Protocols To Optimize Your Quantum Vortex
Hacks to optimize the quantum vortex and attain harmony, prosperity, productivity, and joy again.
SESSION 5: THE VISION: RAISING THE RESONANCE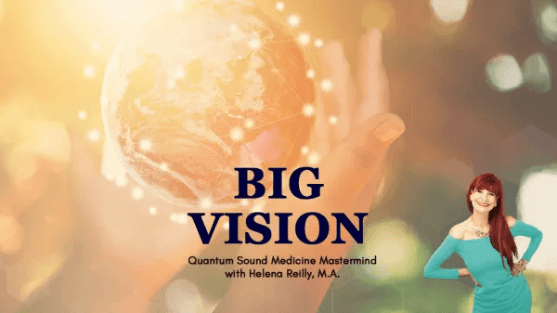 The Quantum Vision Of the Tesla 1200 Tribe Explained. Raising The Resonance of Planet Earth To Remove Suffering through the Awakened Quantum Vortex Lifestyle.
VIP Ticket (Special Bonuses) for the Quantum Home Sanctuary Summit
YES! I want Helena's Special Offer #1 for $147
Option 2: Quantum OmPocket Package ($997)
Total Value: $2755
You Save: 64% Off!
Includes Everything in Option 1  – PLUS:
Item 1: 24 Sessions Cloud Sound Therapy
Use The Power Of Your Own Voice To Heal Your Life
(See description in Package A above)
Item 2: Quantum Sound OmPocket
A Portable Scalar Energy Tool That Eliminates Stress 24×7
Reduces Fear, Anxiety Attacks & Sadness
Sleep Deeply & Meditate At The Push Of A Button
Harmonizes Your Energy Field 24X7
Clears Discordant 5G Energy
Shift from being overwhelmed to fearless with the touch of a button. The Quantum OmPocket will keep you aligned while you are on-the-go.
Imagine having a portable sanctuary that helps you block out negativity, remain relaxed, and become fearless. With The Quantum OmPocket, in either your bag or purse, this becomes your reality!
The Benefits of The Quantum OmPocket
Protects You From Harmful EMF's
With so many harmful EMF's around, such as 5G, having the The Quantum OmPocket with you protects you from those harmful magnetic fields
Surrounds You With Positivity
When The Quantum OmPocket is with you, negative energy is blocked
Helps You Enhance Your Focus
The Quantum OmPocket surrounds you with sound waves that clear your mind so you can focus better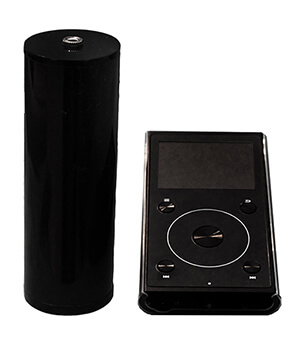 The Quantum OmPocket Features
Generates scalar field for 1 person
1 "Tesla" scalar wave Coil
Broadcasts silent vibration waveforms
Hexagonal Copper
AM Soundtracks
PM Soundtracks
Play Your Cloud Sound Therapy Frequencies
Headphone Capablity (headphones not included)
When not in use, the carrying case fits in any standard purse or bag
Plugs into your car's electrical socket
No need to carry – just stay within 8-10 feet and you will receive the benefits
Fits in pockets, purses, or bags
For continued protection, carry it or stay within 8-10 feet at all times
Listen to soundtracks via headphones or allow it to play silently to receive the benefits and protection of The Quantum OmPocket
YES! I want Helena's Special Offer #2 for $997
Plus $25 Shipping in USA / $60 USD International
2 Payment Plan Available in Cart
Option 3: Quantum Sound Miracle iQube Package ($4997)
Total Value: $19,997
You Save: 75% Off!
Includes Everything in Option 1  – PLUS:
Item 1: Quantum Sound Miracle iQube (Lifetime License!)
Change the frequency of your life 24×7 (for the rest of your life!)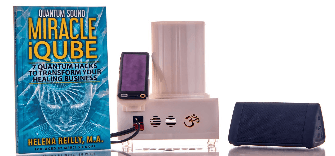 Harmonize Relationships
Raises The Vibration Of Your Home Or Office
Enhances Health & Well Being For Corona Virus Immunity Protection
5G Protection
Balance & Clear Your Chakras – Effortlessly
Accelerate Your Intuition
Through the principles of immersive brainwave entrainment we are able to shift your brainwaves from beta to alpha, theta, gamma and delta at the push of a button. The scalar energy field influences your brainwave state through the day and night. This shifts you from chronic damaging cortisol of fight, flight, freeze and sleepless nights to calm productive behavior during the day; and by raising your frequency to a new octave, you will begin to see, think, and create more clearly. The Quantum Miracle iQube system opens up a new dimension of personal expansion and transformation 24/7.
Imagine being able to live in a constant state of calm 24/7. Imagine being immersed in scalar energy all day, every day that finally allows you to live in harmony, peace, and prosperity. With The Quantum Miracle iQube you will achieve this reality and the best part is, it's effortless!
The benefits of The Quantum Miracle iQube
Runs Effortlessly 24/7
Simply plug in The Quantum Miracle iQube, push the button, and it will do the heavy lifting to support you to deal with anxiety and stress
Clears Your Environment of Discordant Energy
When you go about your day, you are constantly bombarded with discordant energy. The Quantum Miracle iQube immerses you in calm, peaceful energy!
Shifts Your Vibration
The Quantum Miracle iQube effortlessly transforms your life so that you remove deep fears, increase your happiness, and improve your quality of life.
The Quantum Miracle iQube Features
Hand-designed and custom built with laser technology in the USA
3 Scalar Energy Tesla coils
1 Custom Deep Delta Audio Amplifier
Ideal for personal home or office use
*Accessory components are subject to change due to Covid 19 manufacturing limitations.
We will always provide you with the best that we can find, and help you to get the optimal results.
Enjoy pre-programmed major frequencies that enhance your life and effect the following areas:
Telomeres
Water & Food imprinting
Focus
Broadcasts silent vibration waveforms
Theta brain waves
Keep it on 24/7 wherever and expect these results:
Improved communication in relationships
Improved happiness & quality of life
Accelerated intuition
Increased ability to deal with stress & anxiety
Enhanced performance & creativity
And more!
ACHIEVING EFFORTLESS ZEN HAS NEVER BEEN SO EASY
A 24/7 tuning fork that clears your field so you can live a life of freedom. With The Quantum Miracle iQube you can harness the power of quantum science and scalar energy to relieve emotional stress, sleep better, and achieve well-being at the push of a button – and it can be done all day, every day.
Includes a 30 Minute Zoom Call with Helena!
YES! I want Helena's Special Offer #3 for $4997
Plus $35 Shipping in USA / $100 USD International
2 Payment Plan Available in Cart
Offer 1
Cloud Sound Therapy Package

2 Payment Plan Available
Offer 2
Quantum OmPocket Package
Plus Shipping
2 Payment Plan Available
Offer 2
Quantum Sound Miracle iQube Package
Plus Shipping
2 Payment Plan Available
What People Have to Say About Helena
"We used the Biowell to analyze the chakras and organs before and after doing the Voice Code Analysis for a medical doctor with glaucoma. His condition shifted so much after doing the Voice Code analysis that he kept stating this is not possible on a cellular level. This is simply not possible."
Tamara, Italy
"Love, love it, SHOCKED! I had a palpitation and didn't know what it was. When the Miracle arrived, it just went away never to return."
David Avocado Wolfe
"Based on what I've experienced, I believe that this technology supports a state of effortless flow–what I call "The Miracle Zone"– where wonderful synchronicities become common occurrences.
With the Miracle iQube, we have a greater ability to rewrite the script and alter the trajectory of our life. How wonderful that it plays 24-7 providing support while we sleep, eat, play, and work.
This technology is a gift for humanity and a game-changer as living in energetic coherence becomes more a necessity than a luxury. This may be particularly helpful for people who work in the fields of healing, coaching, and transformation, where it's imperative to stay in their highest energy while helping others.
Hallelujah! It's about time for technology like this to support us in living our best lives. Thank you so much, Helena, for bringing this forward for our evolution, our happiness, and the peace of our planet."
Marci Shimoff,
#1 NY Times bestselling author Happy for No Reason, Love for No Reason, and Chicken Soup for the Woman's Soul
"My nephew was on the autism spectrum and in all special education classrooms. After living in the coherent field of the Quantum Sound Miracle technology for 18 months, I suggested he would be re-tested. He was placed in all normal classrooms."
Deb Svanefelt, Trauma Therapist, Canada
"My husband was having a problem with alcohol addiction. He was in chronic pain from a motorcycle accident. He would drink 18 beers after returning home from running his business. The Miracle arrived and within weeks, he stopped drinking excessively. A total Miracle."
Kim San Diego, CA
"The Miracle book acts as a bridge, allowing the reader a distilled understanding of the multi-dimensional dynamics created by the Quantum Sound Miracle.
It provides a coherent gateway to understanding the subtle energies and how they can impact your daily life and your business. As I feel that this is a higher dimensional technology, this simplified understanding clarifies how useful these energies can be to support your everyday life.
The book integrates and grounds the modality here in the 3rd dimension. As I feel that this is a higher dimensional technology, this simplified understanding clarifies how useful these energies can be while living in a complex environment of stresses and incoherent energy. For example, my experience is that my "problems" exist in lower frequencies, and since the Miracle iQube creates a coherent and very high energy level, it is easier for me to detach from a sense of needing to "push against the river" and instead, find ways to achieve my desires with flow and ease.
I have been using the Miracle iQube for about two years. What I have noticed is that it creates a very pristine and serene environment in my home. I can feel the coherence and silence in my space, similar when I walk into a sacred space, church, or temple.
Because I have been meditating for over 45 years and have spent my life meditating with groups of people, sometimes thousands of people at a time, as well as meditating in the presence of very evolved spiritual masters, I am very sensitive to energies. It is amazing to me how technology can automatically increase the coherence of the field in a very noticeable way where I feel there is "support" and "nourishment" coming from the Miracle iQube field.
Some of the results I have experienced are: More opening of my heart and flowing of love in my relationships, increased mental clarity resulting in being able to tackle and complete complex projects that have been on my to-do list for years, more emotional resiliency and flexibility helping me deal with conflicts and resolve them more easily, and accomplishing tasks more quickly, with greater ease, with less mental chatter and procrastination.
For pet lovers, I also notice that my cats are more peaceful and settled. Whereas in the past they would throw themselves at a connecting door to get my attention when I am in another room, they no longer clamor for attention.
While the Miracle iQube to me is a very subtle technology, I definitely feel it changes one's quality of life and mitigates the disturbances and stress of our current world. I am thrilled to have incorporated it into my dynamic life as it contributes to higher coherence, higher mental and emotional functioning, greater peace, greater efficiency, and higher development of consciousness."
Suzanne Lawlor M.A.
"The following Sunday I ran the Hershey Half Marathon. Every race I have ever run, I have been sore for several days. I was very sore after the race but came home to my house, where my Miracle iQube is set up and within a few hours, I was hardly sore at all. I ran 4 miles Monday morning and 5.5 miles Tuesday morning. I found this to be incredible.
The third thing that was amazing, is that my ex emailed me and asked me to go to therapy together to discuss co-parenting. This was rather shocking, as he has been absolutely unwilling to discuss anything that he hasn't sent through his attorney.
What I have felt since I plugged in the Miracle iQube is an overwhelming sense of balance and calm. I'm not easily ruffled or agitated. I'm very much at peace! I honestly haven't felt like this in years. it is an awesome feeling and I'm super excited to share the Quantum Sound Therapy with others to support them in living their best lives."
Kristine Witherow
Financial Consultant PA
"The Miracle iQube and Voice Activated Sound Therapy has helped me to discover and follow my path in life with greater sense of conviction, grace, and ease. Even though I am very active in personal development – prior to working with this technology – I experienced dissatisfaction in many areas of my life including relationships, money, and emotional wellbeing. It was like I was constantly fighting an upward battle that seems to make progress very slowly.
After I started to listen to the voice analysis tapes daily while sleeping with the Miracle iQube next to my bed, I experienced profound level of breakthroughs. I used to believe that I needed love/affection from a romantic partner, possession of at least a few million dollars, and have at least a flat stomach to feel/be whole and worthy – this has now shifted to a deep knowingness in the gut that I already am/feel whole and worthy. With this shift, I now experience a sense of lasting peace and freedom. Ironically, I also sense the things I wanted are coming to me more now because I'm not resisting it by insisting the "not having it yet" story.
I highly recommend this technology to anyone who is on the personal/spiritual development journey. After attending dozens of seminars, silent meditations, breathwork sessions, energy healing retreats, I can attest that this tool will 10x or more your development on every level!"
Jimmy Wang, Financial Consultant,
Asset Manager and Day Trader
"Of the several hundred that I've tried and reviewed in my book "The Technology Of Joy"…"THE MIRACLE iQUBE IS MY PERSONAL FAVORITE. It is very easy to use and it gives me Deep feeling of bliss when I do the voice code analysis It can be used in a workshop and in groups of people. It really does have an impact It has an effect not just when I use it; Throughout the day I get a sense of deep peace. Any person looking for a healing device that can really affect them in a deeply profound and positive way, it is worth checking out."
Jonathan Robinson
Best Selling Author Of "The Technology Of Joy"
"I've been struggling with my sleep lately and I'm pretty sure it's menopause-related. I go to sleep and then wake up two hours later or I'm really tired, get into bed, and can't fall asleep. I set The Miracle up in my bedroom put the sound up so I can hear it softly and now I sleep through from 11:30 – 7:30 and I feel refreshed when I wake up.
I have this overall sense of wellbeing and fearlessness. Things that usually stress me out aren't even touching me lately. I've always been a hypochondriac but for the first time, in a very long time, I'm not worried about my health, at all!
My house feels incredible! It feels fresh all the time in here. The great thing is that friends are commenting on how good the house feels. The Miracle made my house well and the funny thing is I didn't know it was sick!"
Shannon McGough,
High Chi Marketing Director